While being deceptive, typically sensationalized and sometimes misleading, clickbait is one of those tactics that are often invoked by marketers to source their audience. Although the overall goal is clear – they want to sustain their advertising revenues – clickbait may irritate consumers because of its shadowy nature and can cause further challenges to the brand's perception and the consumer trust.
At the same time, everyone understands the harsh reality of the ad noise consumers are exposed to everyday – consider all those hundreds of advertisements and sales messages you receive while at home, on your way to the office or at work.
It is not only our personal experiences that prove the point. Marketing metrics show this as well:
Exponentially increasing volume of email campaigns, tabbed inboxes and decreasing deliverability is reducing click-through rates;
The insane amount of social content and the shortening user attention span are resulting in lower social reach and engagement;
Consumer banner blindness added to ad blocking technology and declining CTRs resulting in billions of dollars lost. 
So, how should a marketer overcome all these challenges without burying the brand's image when trying to source new business?
The answer is provided by Artificial Intelligence and its advanced capabilities to understand one's audience and to produce highly relevant – individualized – content.
Producing Content that Works
All content marketers can benefit from AI-powered content scoring capabilities to learn how their content appeals to their audiences without running any extensive A/B testing.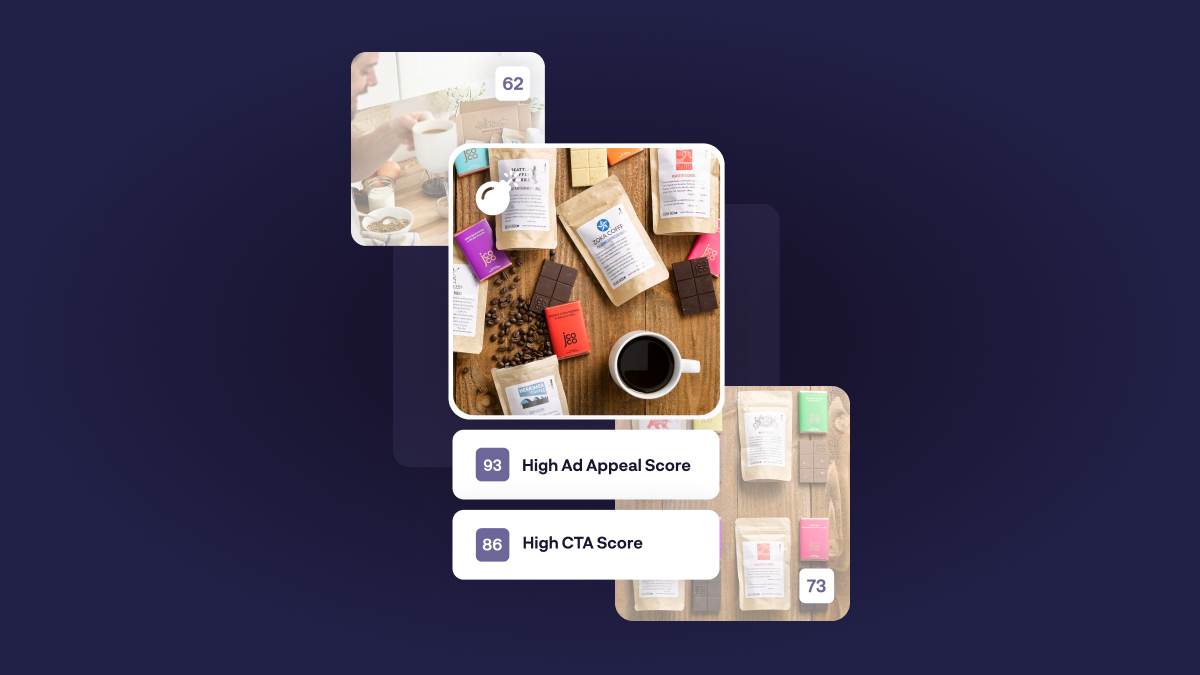 Take email as an example. Marketers use AI to find out the best performing creatives, email layouts, copy and subject lines in seconds, and they do so by adding a single step to their usual content production cycle.
The same capability also benefits marketers producing social postings, banner ads, web creatives, printed collaterals and any other kind of content.
The capability takes into account all the objects within the provided creative (incl. colors, objects, graphics, text, and their layout), and evaluates how well the whole combination appeals to the generic audience. Marketers use such insights to adjust their creatives in order to stand out of the noise.
Individualizing Content
Finding out the general appeal of one's creatives is just the first layer of the advanced AI capability.
Marketers also use AI to analyze their audiences in an attempt to understand their archetypical composition, which is determined by personality traits as defined by neuroscientists.
The thing is that each content piece can be evaluated against each of the five big personality traits, which in turn allows us to understand what consumer archetype is the most responsive to the content in question. This makes it possible to individualize the content to suit a very specific set of individual preference shared by one's segments.
How to Start Using AI to Produce Content that Delivers?
To start leveraging advanced AI-powered capabilities in your content production, the quickest and easiest way to accelerate your AI adoption is to create a free account of the Genus AI Growth Platform, which is capable of modeling your customers, scoring your campaign content and providing guidance on how to engage your customers in an emotionally intelligent way.
If you are still uncertain, download the Marketer's Artificial Intelligence Playbook and deep dive into AI's impact on a marketing strategy and explore a detailed step-by-step checklist for AI's adoption.
More marketing AI news
Number of Shopify stores globally triples during the pandemic
The eCommerce sector continues to expand with the pandemic acting as the main catalyst as the sector strived to fulfill the changing consumer behavior. The sector's growth is evident by the number of live websites on platforms like Shopify.
Read the Full Story
AI Marketing Technology is Changing How Brands Are Producing Video Ads, Using Predictive Analytics
Video is the fastest-growing ad format, currently amounting to 35% of all digital ad spend, yet for brands and digital agencies it is the most expensive to produce and test. AI is disrupting the video creation process and enabling producing them at scale never seen behore.
Read the Full Story
Forbes: A Smarter Type Of Ad Is Already Here, But How Can We Make The Most Of Ethical, AI Marketing?
Machine learning marketing tools are gaining traction amongst larger brands, however, the focus has been on audience segmentation. It is only recently that technology advanced enough to start pushing the boundaries in content generation. 
Read the Full Story