There's a transformative wave sweeping across the e-commerce and retail marketing technology landscape. It's reshaping the way brands create, manage, and optimize their product catalog creatives. This wave comes in the form of a game-changing feature launched by Genus AI.
For too long, brands have been tied down by the constraints of a 'one size fits all' approach to catalog creative designs. But what if we told you that's no longer the case? That's right, with Genus AI's newest catalog creative automation feature, you can now create unlimited, bespoke designs for specific categories, brands, or keywords within your product feed.
Bidding Goodbye to the Generic
No longer are you limited to one generic design across your entire feed. With Genus AI, you can now create designs that specifically cater to different aspects of your product portfolio. This includes image style flexibility, brand-specific templates, category-specific messaging, seasonal or promo adjustments, and pricing strategies.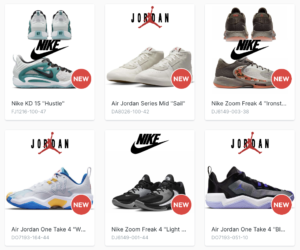 Image Style Flexibility
This feature enables you to tailor the layout to suit each product image, enhancing the quality and engagement of your creatives. By doing so, your designs can specifically cater to the look and feel of each product, leading to higher quality creative and ultimately better audience engagement.
Brand-Specific Templates
Highlight individual brands within your catalog with unique template designs, spotlighting their name or logo for distinct recognition. This allows you to differentiate each brand within your portfolio, enhancing brand visibility and recognition.
Category-Specific Messaging
Emphasize unique value propositions for different product categories, shifting from generic messages to more targeted advertising. This can help you to connect with your audience more effectively by delivering messages that resonate specifically with them.
Seasonal or Promo Adjustments
You can easily update creative for promotional periods and effortlessly revert back to the regular design once the promotion ends, all without having to step into the different Ads Managers. This gives you the flexibility to maintain dynamic advertising efforts, keeping your content fresh and relevant to your audience.
Pricing Strategies
Tailor different creative strategies for products at varying price points. Highlight flexible payment options for higher-priced items to foster conversions, and spotlight low base prices for less expensive products. This ensures that your advertising efforts are as optimized as possible to drive conversions and sales.
Seamless Integration
The best part? All you need to do is upload your Genus AI feed into the Catalog or Commerce Manager once, and you'll be able to continuously update and manage your creative without ever leaving Genus AI. You can even revamp your LIVE product ads at any time, without impacting performance.
With Genus AI's revolutionary feature, you can transform your catalog ads and optimize your creative across your entire product catalog. It's time to take your product marketing efforts to new heights.
Are you ready to step into the future of catalog creative design? Get in touch with Genus AI today and supercharge your product catalog with this groundbreaking feature. Drop us an email to learn more or sign up for a free trial here.
More marketing AI news
Announcing Creative Automation for Product Catalogs
Automate Creative for Product Catalogs. Transform catalog ads into dynamic high-quality, on-brand creative at scale.
Read the Full Story
Number of Shopify stores globally triples during the pandemic
The eCommerce sector continues to expand with the pandemic acting as the main catalyst as the sector strived to fulfill the changing consumer behavior. The sector's growth is evident by the number of live websites on platforms like Shopify.
Read the Full Story
AI Marketing Technology is Changing How Brands Are Producing Video Ads, Using Predictive Analytics
Video is the fastest-growing ad format, currently amounting to 35% of all digital ad spend, yet for brands and digital agencies it is the most expensive to produce and test. AI is disrupting the video creation process and enabling producing them at scale never seen behore.
Read the Full Story